Vitamin Injections London Wellness was originally developed to meet the needs of intravenous and intramuscular therapy clients at the UK's renowned Vitamin Injections London clinics. Noting the demand for effective, convenient, easy-to-use vitamin and antioxidant supplements, VIL Wellness came about as an innovative alternative to traditional forms of oral supplementation, issuing high quality supplements based upon the scientific principles of transdermal active ingredient delivery.
Select from a single week or month's supply of B12, B Complex, D3, Glutathione or Hair & Nail Patches, which provide up to twelve hours of continual supplementation per application. We also offer Glutathione Suppositories, which are designed to ensure comfortable and easy inssertion.
Like our products? Don't forget to Subscribe & Save to our popular VIL Wellness delivery plan and benefit from regular supplementation and discounted products.

Vitamins make up the most vital components of our bodies, allowing us to thrive and keeping us in tip-top condition. Most intriguingly of all, when applied topically to the skin, they can leave us looking more radiant than ever!
That is why, as a multi-award winning skin specialist and founder of Vitamin Injections London, I have applied my years of experience to the creation of a brand new product range. Loaded with natural ingredients, Vitamin Injections London Skin Care seeks to purify your complexion and give it the luminosity it longs for.
Rich in natural actives, the VIL Skin Care collection embodies a simplified approach to your daily regime and skin nutrition. Whether you're after a clarifying deep cleanse, some serious skin rehydration, a deep exfoliation, or a much-needed boost of collagen, these carefully curated formulas can be woven into your existing routine, leaving your complexion protected and rejuvenated, all day long.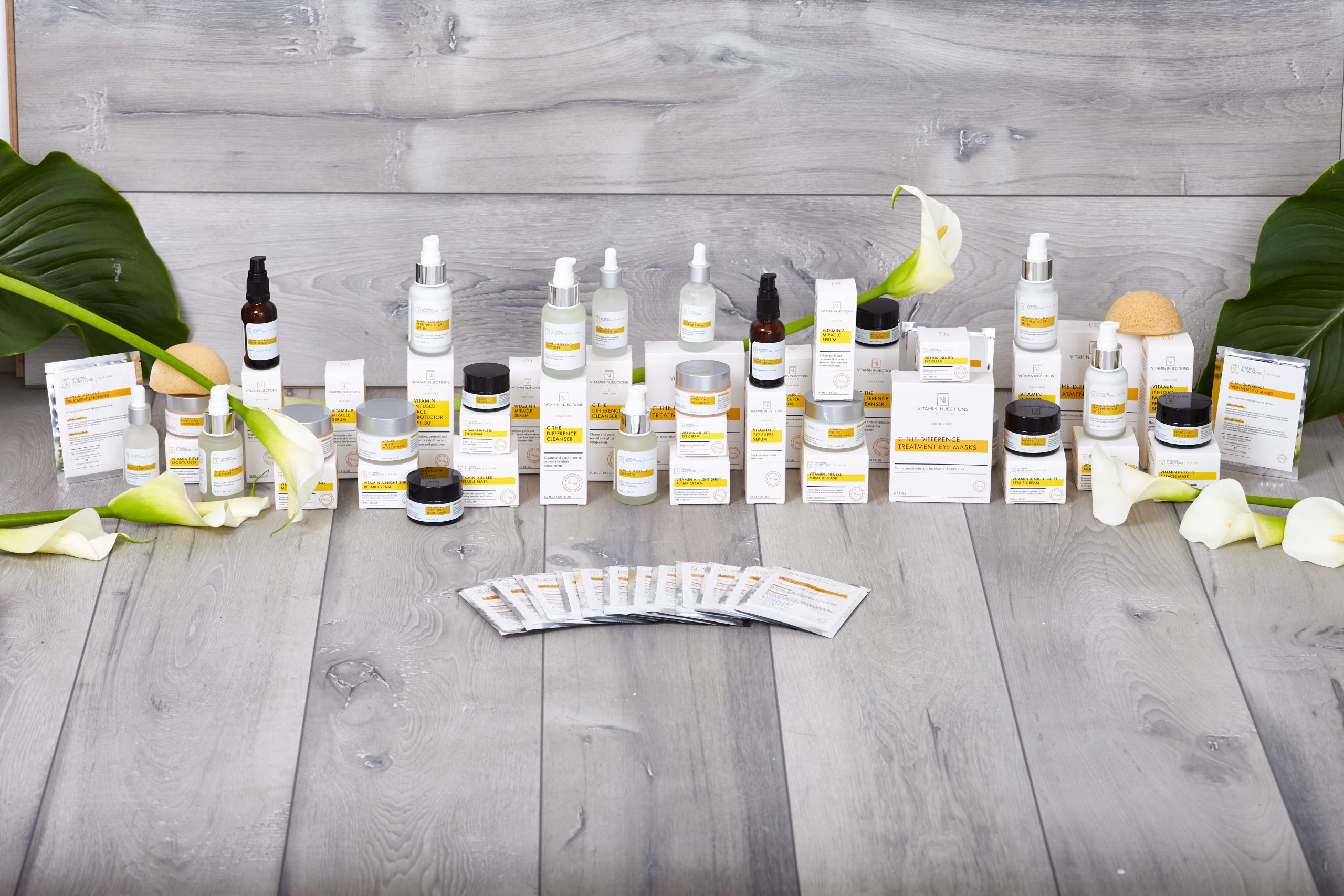 Get in touch
Get in touch with us
Do you have any questions about bea Skin Care products or our brands? If so, get in touch with our customer service team.