Pigment Corrector Treatment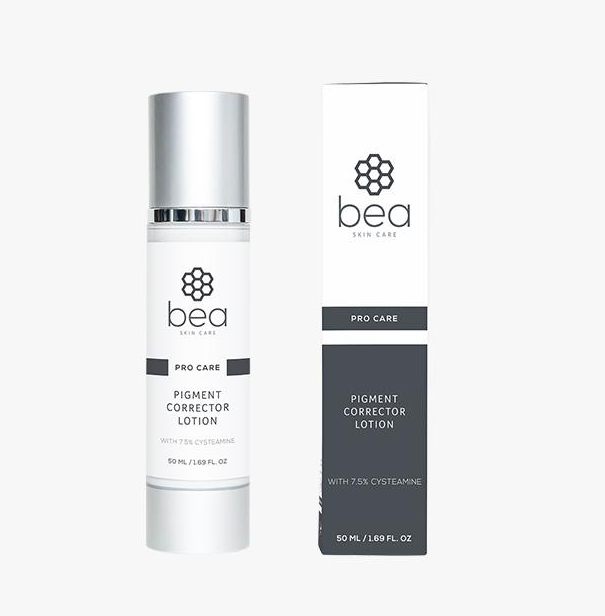 Lightens pigmentation dramatically
in just 16 weeks
Bianca Estelle, founder of bea Skin Care, has developed an innovative treatment for addressing abnormal pigmentation of the skin.
Conditions such as melasma, sun damage and hyperpigmentation can be improved with the Pigment Corrector Treatment bundle, which has been developed to treat all skin types and tones.
This is an at-home package that involves using the Pigment Corrector Lotion once daily along with selected products from bea Skin Care's Master Antioxidant range. With regular use for at least 8 weeks, hyperpigmentation improves, the skin appears more even-toned and remarkable improvements are often visible.
Unlike many skin lightening products, bea Skin Care's Pigment Corrector Lotion is free from 'bleaching' ingredients such as Hydroquinone and skin-thinning steroids. Enriched with 7.5% Cysteamine, it safely breaks down dark spots gently and effectively without damaging the surrounding tissues.
What does it involve?
Bianca Estelle recommends applying the Pigment Corrector Lotion once a day for at least 16 weeks. You can apply it to any affected areas of skin in the morning and leave it on for about 15 minutes. This is an adequate amount of time for the Cysteamine and other key active ingredients in this lotion to penetrate into the skin's deeper layers, producing the desired effect.
After this, it's recommended to wash your face with bea Skin Care's Master Antioxidant Cleanser to remove dead skin cells, dirt, dust, germs and debris accumulated on the skin's surface.
Finally, apply bea Skin Care's Master Antioxidant Serum, Master Antioxidant Cream and the Advanced System's Solar Defence SPF 50. This high-factor sun protection protects the skin against UV damage and maintains the results of the Pigment Correct Treatment.
You should use the Pigment Corrector Lotion once daily for 16 weeks alongside your other recommended skincare products. Over a four-month duration, you will notice the gradual fading of hyperpigmented areas. Once these areas have improved, it is recommended to continue using the Pigment Corrector Lotion twice weekly in order to maintain a healthy skin tone. Seek advice from your skincare practitioner if your dark patches are more extensive.
Continue using bea Skin Care's Solar Defence SPF 50 every morning to prevent further UV damage and pigmentation.
---
How does it work?
The Pigment Corrector Lotion contains 7.5% Cysteamine. This is a safe and highly effective skin-lightening agent used to control and diminish hyperpigmentation of the skin.
Cysteamine works by inhibiting the synthesis of the skin pigment melanin, which is responsible for the dark colour of hyperpigmented areas. It effectively reduces the concentration of melanin in the skin, thereby fading these troublesome areas.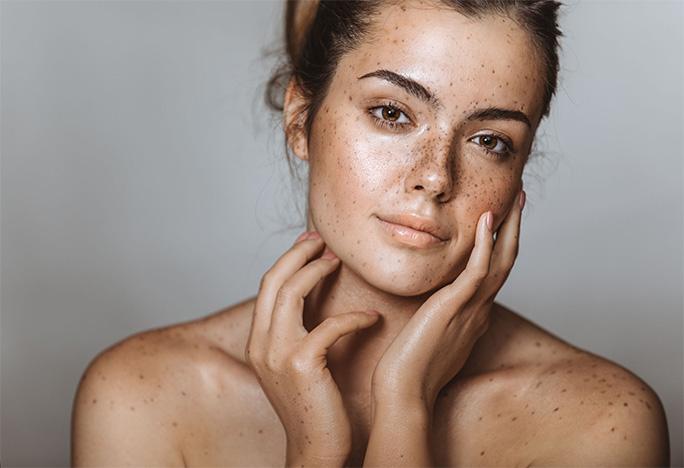 What skin problems can the Pigment Corrector Lotion treat?
The Pigment Corrector Lotion improves the following conditions:
Sun damage
Hyperpigmented patches caused due to melasma
Age spots
Uneven skin tone
Cholasma
What are the benefits and expected results?
The benefits of the Pigment Corrector Lotion are noticeable within 8 weeks of initiating treatment. Further improvements in the overall tone of the skin, texture, clarity and more can be observed in all areas of frequent application. Results continue to improve with regular use of this lotion alongside the Master Antioxidant range of products.
RRP: £940 with Clinical Director | £790 with Senior Practitioner
Each treatment includes six months' worth of bea Skin Care Master Antioxidant aftercare products and three follow-up appointments, which can be completed virtually if desired.
---
The NEW bea Skin Care Pigmentation Treatment is available from the 1st December 2020.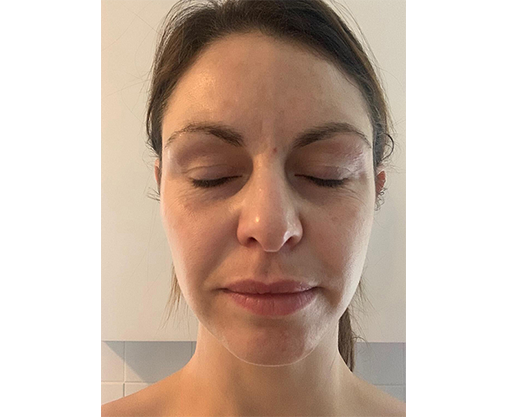 Client testimonial
I started using the bea Skin Care Pigment Corrector Lotion every morning for 15 minutes on unwashed skin. It was very easy to integrate into my daily routine. After 10 weeks my skin was clearer, softer and smoother - looking significantly healthier and brighter. My hyperpigmentation has reduced massively, and after 2 years I am finally confident to go make up free. I'm really happy with the results so far and will continue using this product and recommending it to anyone who is suffering from hyperpigmentation.